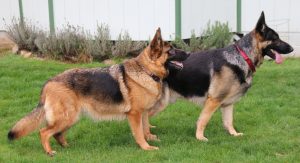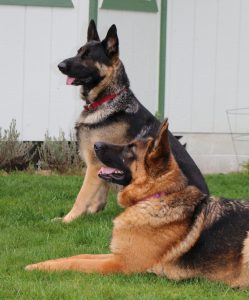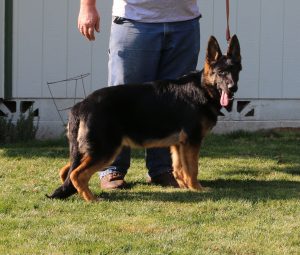 Ursa Vom Draufganger Hundehutte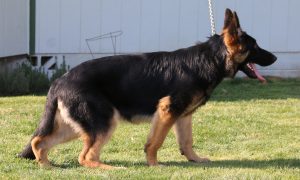 We are always very pleased with the puppies that this combination produces. Exceptional Pedigrees are a good combination of both working and conformation bloodlines. Sire is low/medium drive, Dam is high drive. Combined they are producing puppies who are very trainable and even tempered. There are no puppies available from this litter of 6. They are ready for their new homes on July 25th 2018. Pricing starts at $1200 and goes up depending on quality, sex and whether AKC papers are desired. We have retained one female from this breeding. Ursa Vom Draufganger Hundehutte, pix can be seen above of her at 5 months of age.
A repeat breeding is due in the late half of December 2018. 1 male is reserved from this breeding. Please do not hesitate to get on our list. This combination sells very quickly once puppies are on the ground.
UPDATE!
Ripper and Vista welcomed 7 healthy puppies on the night of December 19th. The first 3 puppies have been reserved. There are 2 females and 1 male available for deposit at this time. These puppies will be absolutely Beautiful. Get on our waiting list while there is still puppies available.